How to write an article for GAMMAS and a longer title
Dominik Kern

TU Chemnitz

Matthias Bartelt

Benjamin Unger
Keywords:
mathematics, mechanics, latex
Abstract
This tutorial is a ready-to-run LaTeX example that prospective authors of GAMMAS may substitute with their own content. Moreover, it contains information about some journal policies.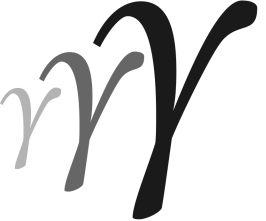 How to Cite
Kern, D., Bartelt, M., & Unger, B. (2019). How to write an article for GAMMAS and a longer title. GAMM Archive for Students, 1(1), 1-5. https://doi.org/10.14464/gammas.v1i1.417
Section
Educational Articles
Copyright (c) 2019 GAMM Archive for Students
This work is licensed under a Creative Commons Attribution 4.0 International License.
You are free to share and adapt as long as you give appropriate credit, provide a link to the license and do not add restrictions.
For more informations please read the detailed Copyright Notice.