Simulation of the Conveying Speed on Vibration Conveyors Using 1D-Mechanical Modules in SimulationX
Christian Kuhn

Professorship of Conveying Engineering and Materials Handling, TU Chemnitz

Thomas Risch

Professorship of Conveying Engineering and Materials Handling, TU Chemnitz

Markus Golder

Professorship of Conveying Engineering and Materials Handling, TU Chemnitz
Keywords:
vibration conveyor, conveying speed, simulation
Abstract
Vibration conveyors are technical systems which generate a stream of materials on basis of vibrations. The vibrations lead to continuous change between acceleration forces and friction. In the practical operation high conveying speeds shall be accomplished with a defined use of the driving force. In this article a simulation model in the software SimulationX is introduced which utilities basic mechanical correlations to calculate the conveying speed. With the help of the presented model influences of vibration movement curve on the conveying speed can be portrayed and analyzed.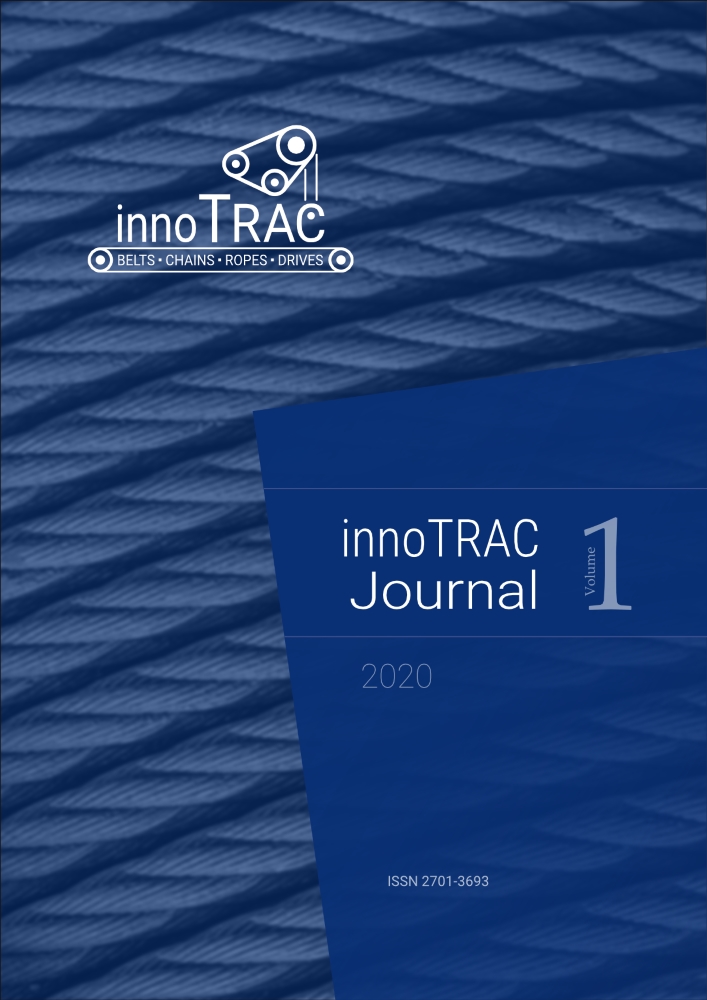 How to Cite
[1]
C. Kuhn, T. Risch, and M. Golder, "Simulation of the Conveying Speed on Vibration Conveyors Using 1D-Mechanical Modules in SimulationX", innotrac, vol. 1, pp. 107-114, Dec. 2020.
Copyright (c) 2020 Christian Kuhn, Thomas Risch, Markus Golder
This work is licensed under a Creative Commons Attribution 4.0 International License.