Methods for Determining the Modulus of Elasticity of Wire and Fibre Ropes
Dominik Herrmann

Institute of Mechanical Handling and Logistics, University of Stuttgart
Keywords:
rope modulus of elasticity, elongation, measurement methods, wire rope, fibre rope
Abstract
Determining, evaluating and thus knowing the rope modulus of elasticity is vital for a number of applications. Several measurement methods can be used and the evaluation of the results can also be realized in different ways. This article tries to give an overview, mentions the important characteristics of the complete process and highlights two measurement methods used at IFT. The methods are compared regarding their usage and measurement accuracy for both steel wire and fibre ropes.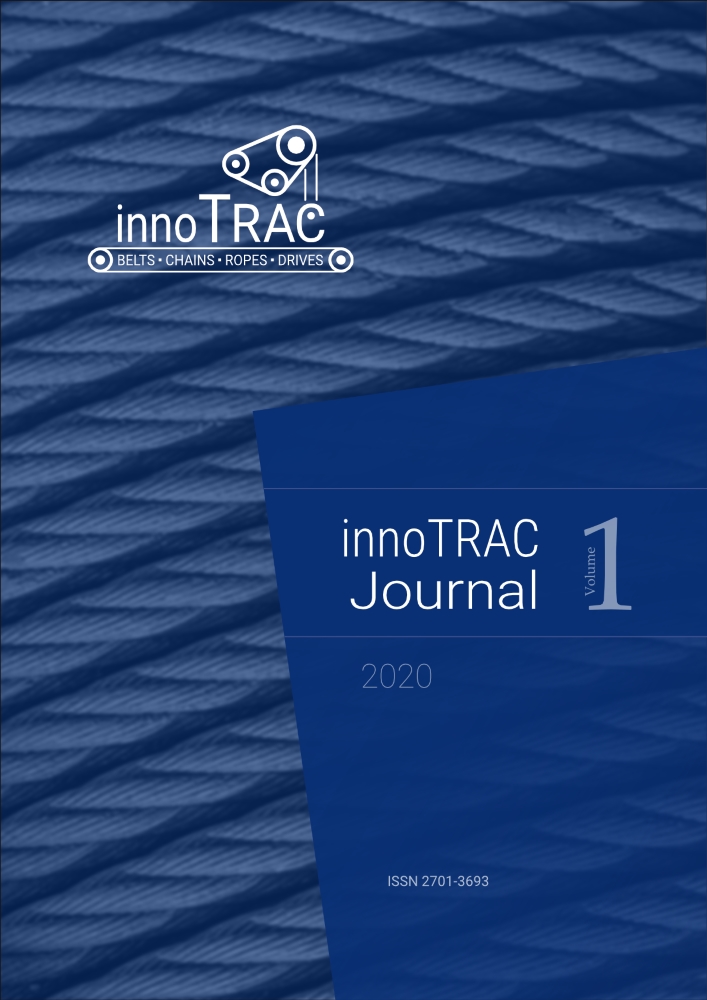 How to Cite
[1]
D. Herrmann, "Methods for Determining the Modulus of Elasticity of Wire and Fibre Ropes", innotrac, vol. 1, pp. 47-54, Dec. 2020.
Copyright (c) 2020 Dominik Herrmann
This work is licensed under a Creative Commons Attribution 4.0 International License.