Calculation Approaches for Determining the Sliding Friction Coefficient – Analytical Consideration and FE-Modelling
André Bergmann

Professorship of Conveying Engineering and Materials Handling, TU Chemnitz

Niels Dallinger

Professorship of Conveying Engineering and Materials Handling, TU Chemnitz

Timo Bensing

Institute of Plastics Engineering, Darmstadt University of Applied Sciences

Yvonne Keil

Institute of Plastics Engineering, Darmstadt University of Applied Sciences

Markus Golder

Professorship of Conveying Engineering and Materials Handling, TU Chemnitz

Martin Moneke

Institute of Plastics Engineering, Darmstadt University of Applied Sciences
Keywords:
friction, wear, scratch test, simulation
Abstract
Microstructures on polymer surfaces are known to reduce friction and the
visibility of scratches. Due to the complex interaction of multiple surface areas in contact
with each other the prediction of coefficient of friction (COF) or wear is difficult and depends
on an empirical solution. This article deals with possibilities of calculating the deforming
part of friction via an analytical solution and a FE-model. In a first step the modelling of
single contacts is demonstrated. The analytical calculation based on the Hertzian contact
equations is extended regarding viscoelastic material parameters. The basic approach of
FE-modelling is explained including calibration of the material model using the software
MCalibration®. The article introduces the different procedures of simulating and modelling
COF and wear taking into account the area of contact and resulting stress distribution.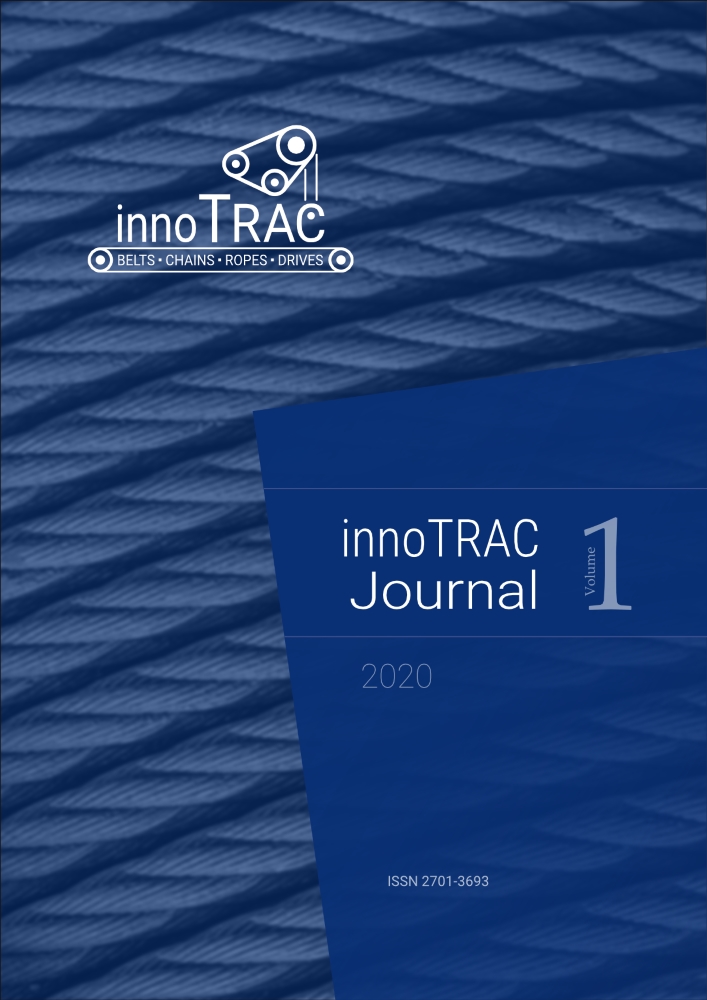 How to Cite
[1]
A. Bergmann, N. Dallinger, T. Bensing, Y. Keil, M. Golder, and M. Moneke, "Calculation Approaches for Determining the Sliding Friction Coefficient – Analytical Consideration and FE-Modelling", innotrac, vol. 1, pp. 95-106, Dec. 2020.
Copyright (c) 2020 André Bergmann, Niels Dallinger, Timo Bensing, Yvonne Keil, Markus Golder, Martin Moneke
This work is licensed under a Creative Commons Attribution 4.0 International License.