Research in Sustainability of Chain Conveyor Systems
Lynn Lüdemann

Professorship of Conveying Engineering and Materials Handling, TU Chemnitz

Jens Sumpf

Professorship of Conveying Engineering and Materials Handling, TU Chemnitz

Markus Golder

Professorship of Conveying Engineering and Materials Handling, TU Chemnitz

Marcus Bona

Professorship of Conveying Engineering and Materials Handling, TU Chemnitz
Keywords:
life cycle assessment, circular economy, environmental product declaration, EPD, product category rule, PCR, recyclability
Abstract
Climate Change is a crucial challenge of today. The main reason is increased man-made emissions of climate gases, like CO2, into the atmosphere. In every part of our life, these emissions have to be reduced. Transport of goods, called intra- or extralogistics, is necessary for economic welfare. Intralogistics means the transport of goods in distribution centres or manufacturing spaces, e. g. between machines. For continuous transport processes chain conveyor systems (CCS) are state of the art. The research group "Plastic Components and Tribology" at professorship of Conveying Engineering and Materials Handling focus on impacts of their whole life cycle, from design over use until end-of-life, on the environment. Another focus is the development of Environmental Product Declaration (EPD) for chain conveyor systems. They are useful to promote environmentally-friendly products and to push eco-design activities. But also, activities of circular economy such as recycling of the plastic parts from conveyor chains are examined. The article gives an overview of the goals achieved and the challenges ahead. Some of the achieved results will be presented.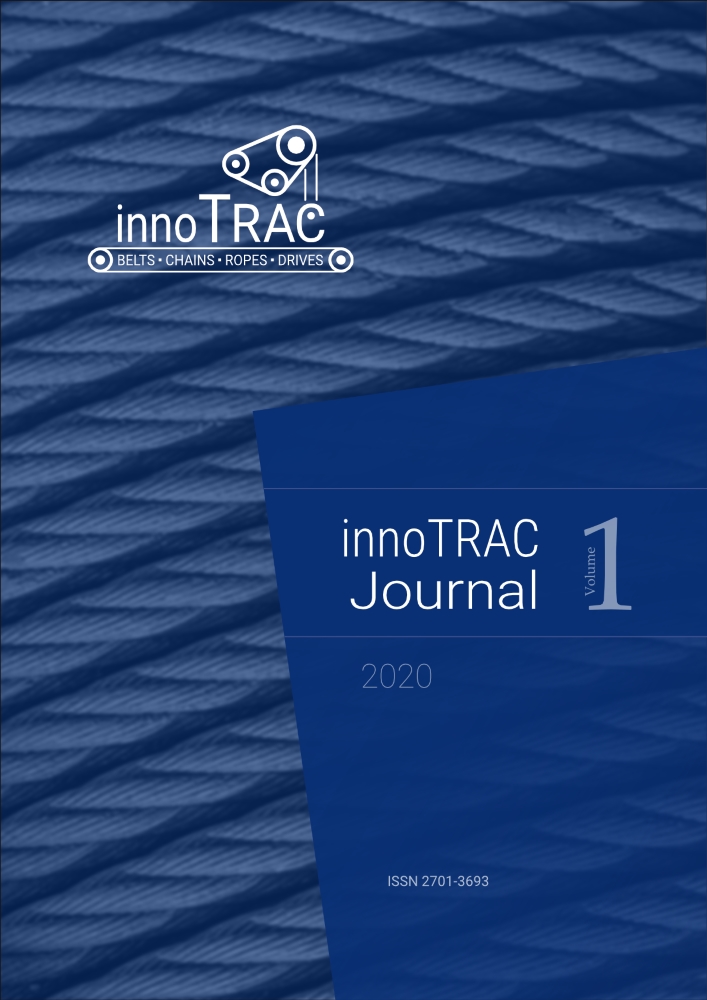 How to Cite
[1]
L. Lüdemann, J. Sumpf, M. Golder, and M. Bona, "Research in Sustainability of Chain Conveyor Systems", innotrac, vol. 1, pp. 83-94, Dec. 2020.
Copyright (c) 2020 Lynn Lüdemann, Jens Sumpf, Markus Golder, Marcus Bona
This work is licensed under a Creative Commons Attribution 4.0 International License.